I made this graphic to support the Etsy Strike of April 11-18, 2022, as there didn't seem to be enough social-media-shareable ones that gave the full message succinctly and without self promotion.
Put your Etsy store on vacation mode / don't buy anything on Etsy April 11-18.
Encourage others to do the same.
Little known fact: I do indeed have an Etsy store, which I purposefully do not link to my Henna by Heather stuff. It's my own little experiment to see if I can still get sales there without relying on (or giving Etsy any access to) my branding / following / etc. Don't visit it or buy anything on it April 11-18, please, if you do figure out what it is.
Want to read more?
Check out this excellent Instagram post about the Etsy Strike of April 2022 from my friend Dez.
Want to share this image to your Instagram stories without having to download?
Here's where I originally posted it.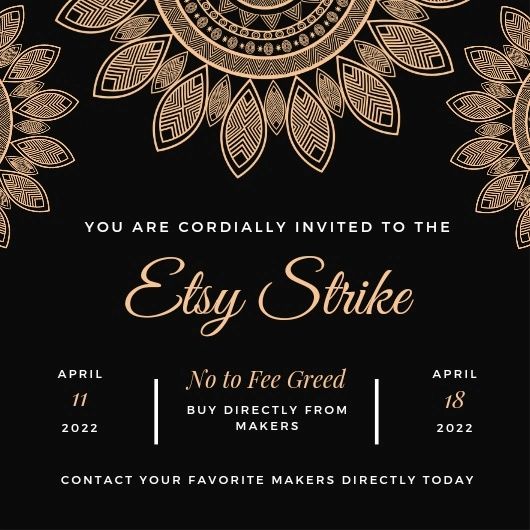 Etsy