Always call/text at 617-429-6301 and/or check our Instagram for updates before coming to an event just to see us – sometimes things change at the last minute due to weather or other unforeseen circumstances.
2023 Festival Schedule
We are looking forward to returning to all our favorite festivals in 2023! This list will keep growing and changing as events provide details. Stay tuned. Sign up for Google Calendar notifications so that you get a reminder as the event approaches!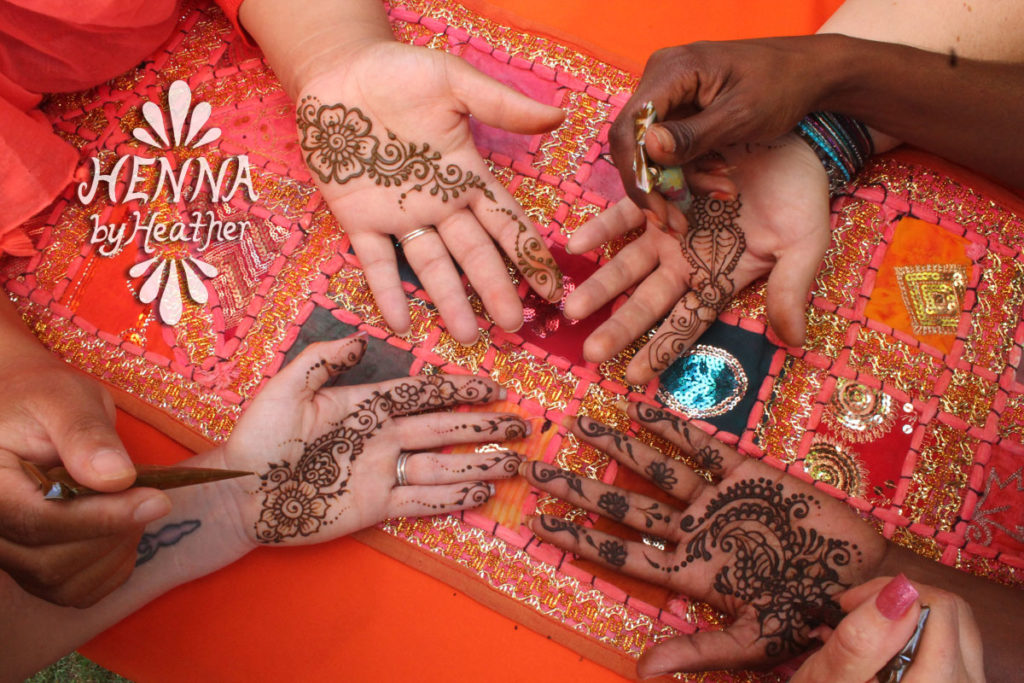 The Henna by Heather team all doing henna for each other.