Project Description
I've been wanting to try my hand at doing scratchboard again, long after a semi-successful bout of it with ink on clayboard back when I took a pen and ink drawing class maybe a decade ago. The only scratch art I did between then and now was some silly post-it sized doodles on rainbow scratch art pad pages that my Mom got for me to play with.
I had also been wanting to draw up some cool moth inspired henna designs, as I see moths becoming increasingly popular in art and surface design these past few years.
The two desires came together, and I created a series of three moth scratchboard pieces. This is the first. The other two are on my Instagram.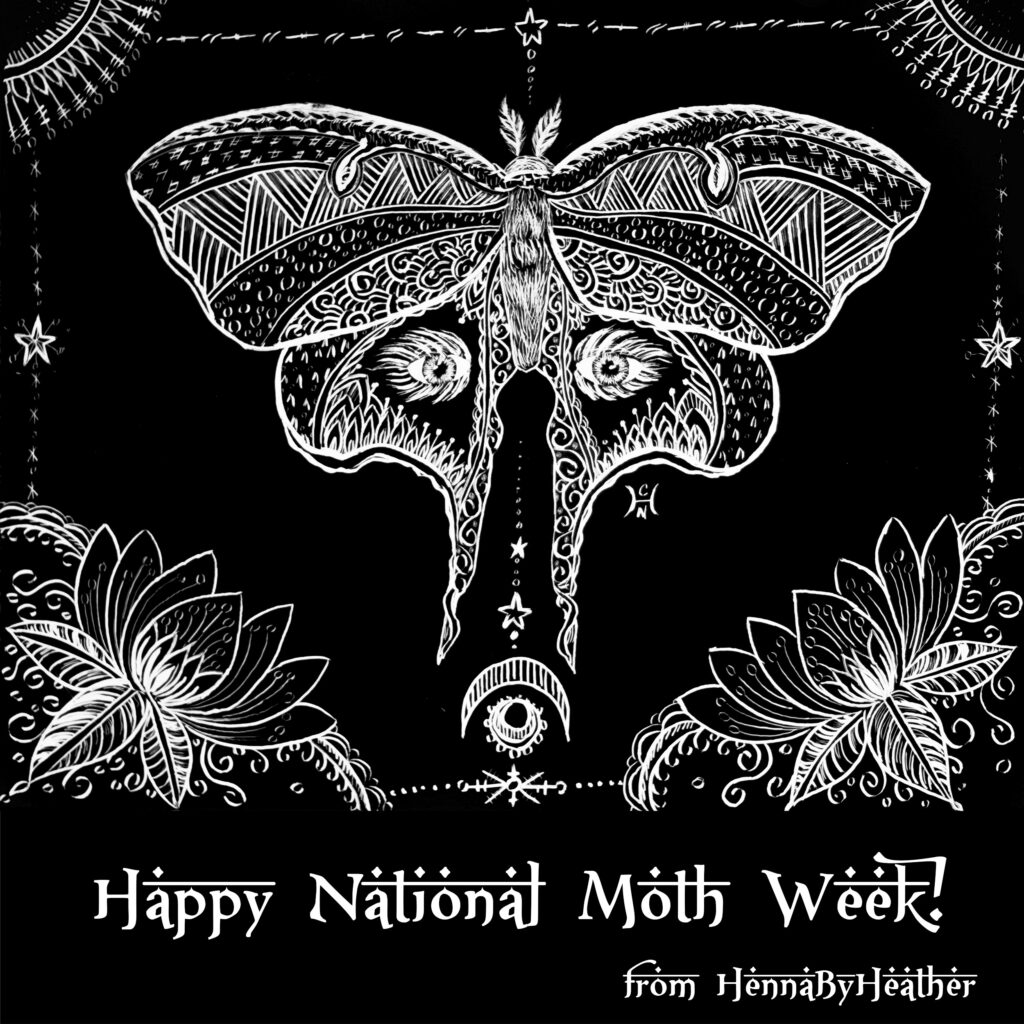 This Luna Moth, shared for National Moth Week, is done on scratchboard, with mehndi / henna style patterns in the upper wings and creepy eyeballs in the lower wings. A moon and some lotus flowers balance out the design.