Are you a henna artist who needs a nice, professional way to present your designs to your clients?
---
I am happy to share some these free henna designs with you!
I sell my ebooks of henna patterns at ArtisticAdornment.com.
Use code FREEPATTERNS for 10% off your order for henna supplies. I personally recommend Mohana henna and Artistic Adornment's specially selected and carefully tested cajeput essential oil, perfect for getting dark color from your henna deisngs.
On with the free henna designs!
Free sample henna pattern featuring a Mauritanian henna design from my ebook Mauritania:
Free Moroccan style henna designs from my ebook Moroccan Henna Fusion:
Free quick and elegant swirl henna design and flower hand mehndi design from Festival Henna Fusion Favorites:
(this book features a complete pricing guide!!!)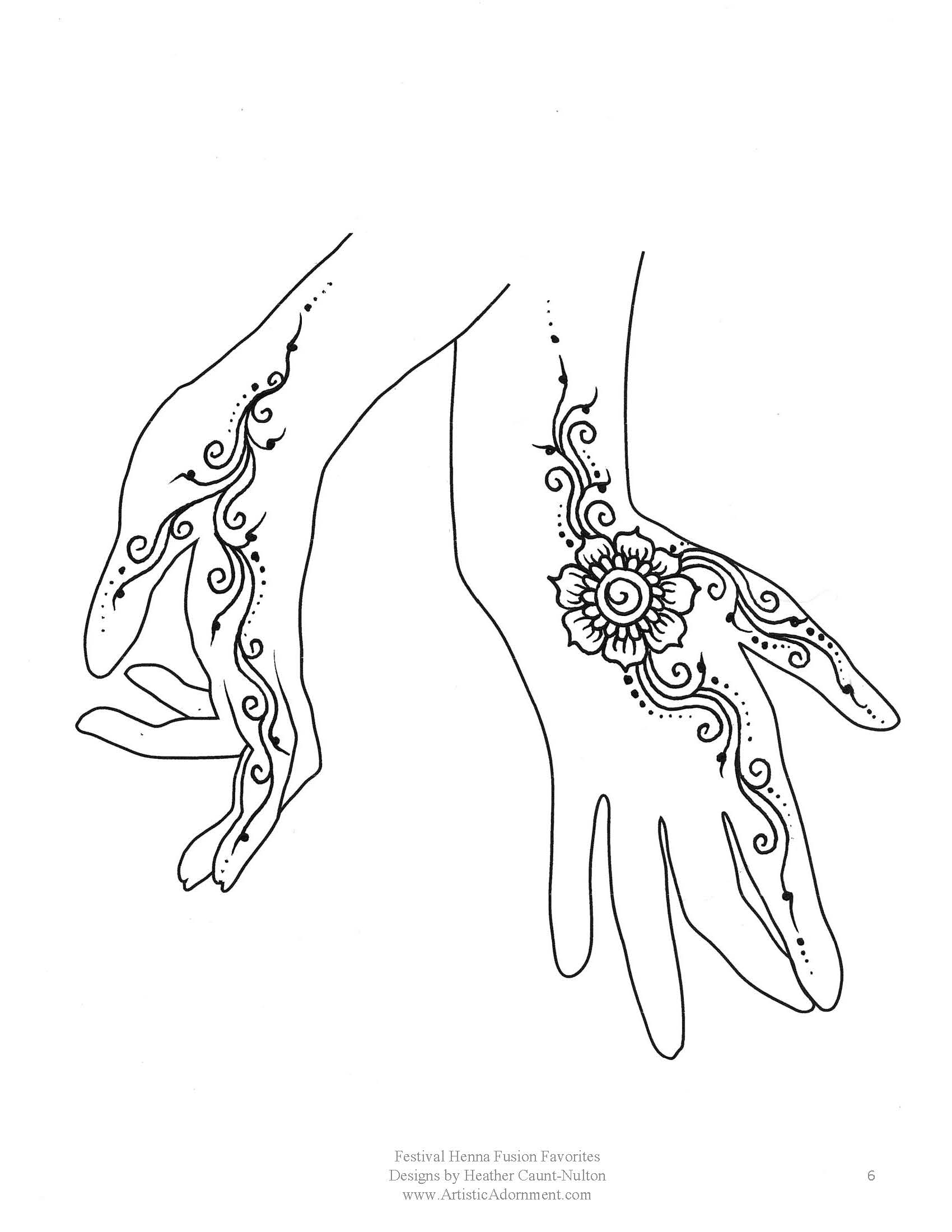 Dushanbe features henna designs inspired by the art of Tajikistan, which has both Persian and Turkic influences.
Sometimes you just need a *little* henna … like these $15 henna design free sample patterns from my ebook for working festival artists, Artistic Adornments – $15 Henna Designs.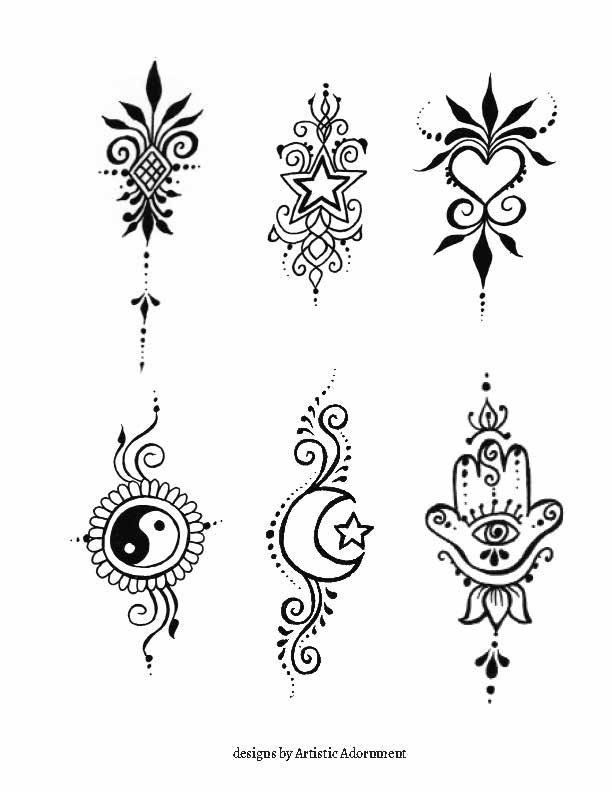 Prenatal belly henna design from Brides, Blossoms, and Bellies: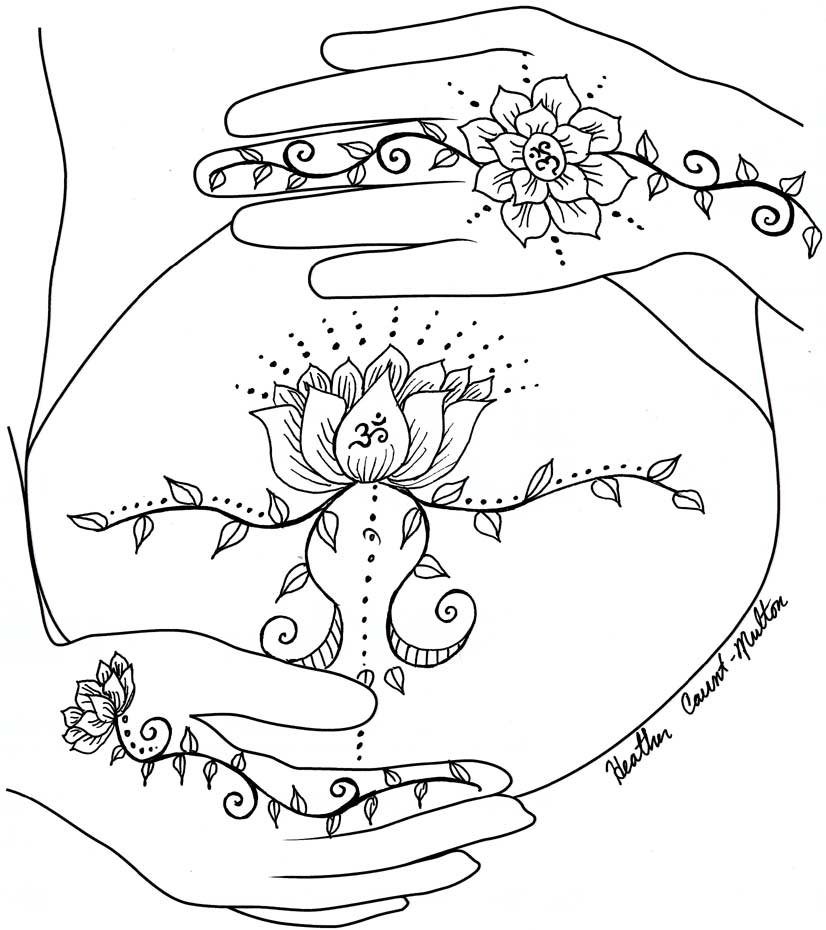 Free Irish inspired henna design samples from Erin Go Bragh – originally created for the Newport Irish Festival and the Newport Celtic Rock Festival.
Want more henna inspiration?